Our Mission
We empower pet parents by providing convenient access to top quality nutrition and natural products that will enable their pets to live a healthier, happier, and more vibrant life.
We believe that the old adage "you are what you eat" doesn't just apply to humans.
The Furchild journey began in 2013 when, like most expats in the UAE, we were very focused on our careers. However, as Dubai grew to be more and more our home, we soon realised we were ready to care for a pet. That's when we decided to welcome a sweet and lovable English Bulldog puppy into our family – Maximus!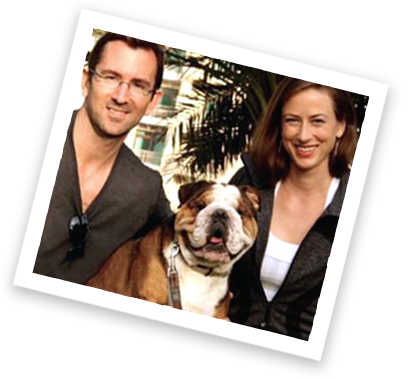 But not long after Maximus's happy homecoming, he became lethargic and sick. His hair started falling out, his weight shot up and he was always on antibiotics. He seemed to suffer from allergies and sensitivity to constant extremes of heat and the air-conditioned environment of the region. Our fruitless trips to the vet cost loads of money on check-ups, medicines, skin treatments, eye drops, antibiotics, and commercial dog foods. Nothing really provided significant improvements.
Concern for Max's wellbeing motivated us to do a great deal of our own research into the possible causes of his ongoing health problems. Eventually, we realised that his diet was largely to blame. Like most dogs, Max was being fed conventionally manufactured, high-quality, dry kibble mixed with wet pet food. At the time, we believed it was the best on the market and were unaware of the additives, preservatives, and a host of other unnatural substances found in his food.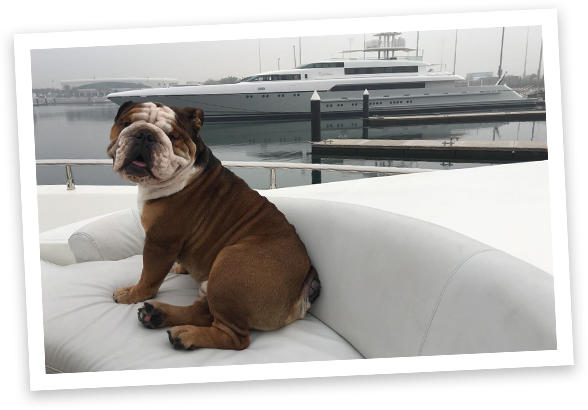 Once we fully understood how commercial pet food manufactures make their products and more importantly, the history of the pet food industry, we realized that we were misinformed and that the industry was perpetuating the old school thinking.
We replaced his dry kibble and wet dog food with fresh, raw ingredients. To our amazement, we noticed an immediate change. Within a few short weeks, Max had more energy, less skin abrasions and itchiness, cleaner teeth and breath, less digestive problems and gas, smaller and firmer stools, and his coat began to shine. He not only looked good, he felt good as he took on the vibrancy and playfulness of a puppy again.
Not completely satisfied with the basic raw meals that we were preparing for Max – and wanting to learn more about raw nutrition, we continued researching and reaching out to international pet nutrition experts in hope of improving Max´s diet.

Then in 2015, we adopted another dog, Syema, a four-year-old English Bulldog from a local animal shelter in the UAE. His health was okay but he had the same signs of poor nutrition that we had experienced with Max. His fur was dull, coarse, wiry, and falling out. He was overweight, his breath was smelly, he had frequent and strong gas, dark tear stains, and he had a build-up of tartar and plaque along his gums. After two weeks of feeding him kibble, we transitioned him to raw. Once again, we witnessed another amazing transformation! Syema lost weight, his coat became softer and shiner, his plaque and tartar disappeared, his body odor disappeared, his body became leaner and he absolutely loved the taste of raw.
Enough was enough! This revelation motivated us to share our story with other pet lovers whose pets were experiencing major health setbacks. Friends who took our advice and switched their dogs and cats onto a natural, raw food diet witnessed the same results. We were very encouraged by all of the positive feedback that we received and this inspired us to start our own pet food company that would make complete and balanced raw nutrition conveniently available across the UAE. That's when Furchild was born!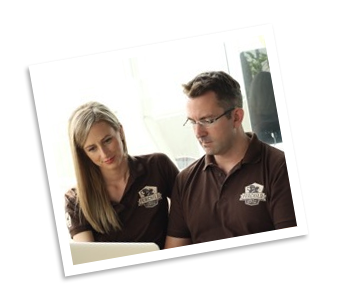 Following intense research and teaming up with the world's leading experts in pet nutrition, holistic veterinarians, raw pet food formulators, and UAE based veterinarians, we created a variety of highly nutritious, perfectly balanced raw meals. The ingredients are all fresh, non-medicated, and ethically sourced Halal meats and organic oils from around the world – Australia, Germany, South Africa, Oman, USA (California & Alaska), as well as locally grown organic vegetables here in the UAE. Furthermore, all of our meals meet and exceed multiple international standards, AAFCO, FEDIAF, and NRC for all life stages.
The collaboration with local authorities, His Highness Sheikh Majid Al Qasimi and invaluable support from friends and family, has been fundamental in overcoming unimaginable challenges and making our dream a reality.
The journey from our initial concept to our new state-of-the-art kitchen is now complete and it has been a labour of love for us every step of the way, resulting in Furchild, the first pet food manufacturer in the UAE and the region.
We're very proud of what we've achieved because we know our honesty and commitment to innovation will reshape the pet industry in the UAE.
Our Furchild meals, treats and bones, and natural products give animal lovers the power to transform their pets' lives for the better. We've seen it happen time and again. That's what drives us forward and it continues to be our greatest reward.
It really is possible for your pets to be visibly happier, healthier, and more vibrant within weeks. It all starts with wholesome, raw nutrition – just as nature intended.
Thanks to the original Furchild, Maximus, and our second Furchild, Syema.